Gaco was originally founded in 1955 with its roots in technology and product innovation. The Gaco family of brands offer best-of-class solutions for a variety of commercial and industrial applications including roofing systems, deck coating systems and liquid waterproofing membranes.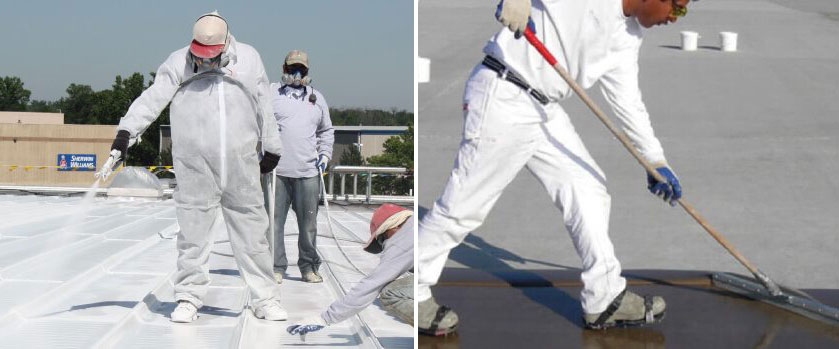 Roofing Systems
Silicone Roof Coating Systems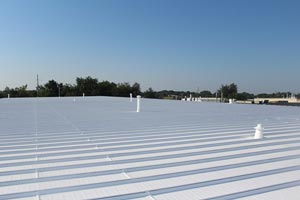 Re-cover, don't re-roof. You'll save money, time and aggravation and avoid time-consuming and costly tear-offs.
Whether your roof is large or small, flat or sloped, GacoFlex Silicone Roof Coating Systems provide a proven, guaranteed solution for renewing your weathered roof. They can be applied to virtually any existing roofing surface to create a seamless membrane that protects against permanent ponding water, ultraviolet light and severe weather.
Roof Foam and Solvent-Free Silicone Systems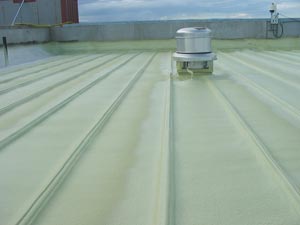 Seamless insulation and waterproofing that withstands permanent ponding water. Guaranteed.
GacoRoofFoam insulation combined with a GacoFlex Solvent-Free Silicone Roof Coating provides high R-value and forms a monolithic system that fully adheres to any shape or substrate while providing a seamless weather-tight seal. This is the first complete system to insulate, waterproof and withstand permanent ponding water.
Roof Hail-Damage Systems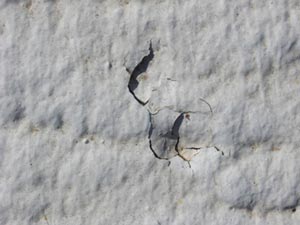 Hail happens. Then cracks in your roof do too.
Hail can strike in any season. Hail stones can vary from pea size to seven inches in diameter and anything larger than 1-3/4" has the potential to inflict significant damage. All too often, roofs sustain severe damage during a hail storm but owners and building occupants won't realize any damage has occurred until the roof is beginning to leak.
Don't wait until your roof starts to leak! Have your roof inspected by an Elevate roofing contractor immediately after a hail storm. GacoFlex Solvent-Free Silicone Roof Coatings can repair your hail-damaged roof for a fraction of the cost of replacement.
Deck Coating Systems
GacoAutoDeck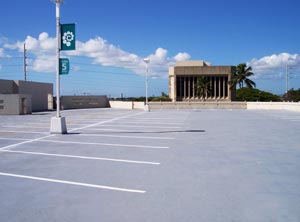 Protecting your high traffic vehicle deck, season after season
GacoAutoDeck systems are fully adhered, seamless protective membranes which will withstand years of adverse weather and normal traffic abuse. Incorporating tough GacoFlex polyurethane coatings along with GacoShell granules, GacoAutoDeck systems are designed specifically for vehicular wear applications.
GacoPedestrianDeck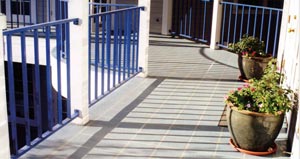 Attractive, durable waterproofing for pedestrian and rooftop deck surfaces
GacoPedestrianDeck systems are seamless protective membranes that incorporate organic granules for added slip resistance. The materials expand and contract with normal temperature shifts to provide long-lasting leakage protection. The fully integrated GacoFlex coatings are specially formulated to bond together and avoid shrinking, cracking, chipping, peeling, lifting or buckling when the temperature changes – creating a deck surface which will retain its strength and beauty season after season.
Gaco Crystal Deck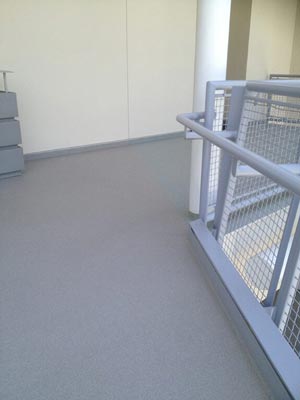 High style design for your "more than just a deck" space
Sometimes a plain old deck just won't do. With GacoFlex Crystal Deck, you can create a customized look for your deck that makes you stand out from the crowd. Crystal Deck is a seamless membrane pedestrian deck system that incorporates colored crystal quartz granules for added slip resistance and a customized look. With a variety of available color combinations, Crystal Deck is the most versatile of Gaco's decking and waterproofing systems – limited only by imagination.
GacoQRSDeck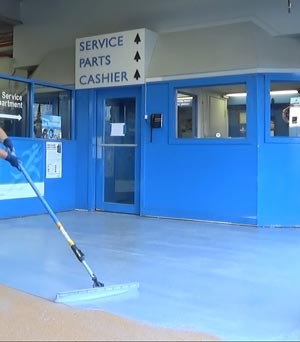 Innovative waterproofing when downtime isn't an option
GacoQRSDeck is a seamless protective membrane that adheres and cures fully in a fraction of the time required by traditional waterproofing systems. The system uses the new GacoFlex U61 two-component polyaspartic fast-cure coating along with the GacoFlex E5990 penetrating epoxy sealer, a tried-and-true weapon against vapor-drive and outgassing in rising temperatures.
Liquid Waterproofing Membrane
Gaco LM60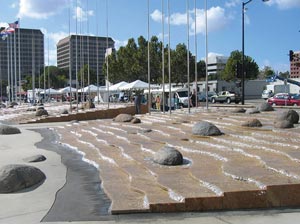 Below Grade and Between Slab Waterproofing
Gaco LM60 is 100% pure polyurethane. When properly applied, it will create a seamless membrane that will provide unsurpassed waterproofing performance and a longer life cycle than many other materials. GacoFlex LM60 is recommended for use in IRMA roofing systems and on between-slab and below-grade structures. Unlike other waterproofing membranes, LM60 is solvent free and super-compliant and is NSF/ANSI 61 Certified for use in waterproofing potable water tanks.
Garden Roof Systems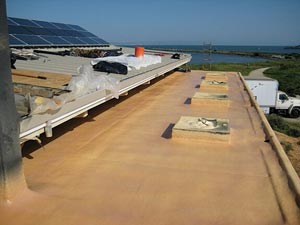 Gaco's GacoFlex GardenRoof System contains everything you need to make your roof ready for lightweight soil and plants. ​
The most important element of any roof, particularly a green roof, is the one that keeps your building dry. The peace of mind waterproofing element of the GardenRoof System is the GacoFlex solventfree polyurethane coatings that can be applied by roller or spray over most existing roof materials. No hot kettles of asphalt and no fumes. Most importantly, no seams! As an added bonus, one of our solvent-free polyurethanes, LM60, carries the NSF International approval for potable water; water runoff from the roof is safe for people, pets, wildlife and plants. Along with the GacoFlex polyurethane membrane, other accessory products of the GardenRoof system includes primers and sealers, fabric reinforcing, neoprene sheet (where required), water retention mats, drainage mats, root barriers and filter fabric.
Gaco Live Webinar: How to Choose the Right Type of Coating for Your Roof