Exterior architectural solutions for commercial buildings
Since the early 1990s, Strategic Building Products has grown to be the West Coast's premier representative of commercial building envelope systems. Our representation of leading manufacturers of commercial building envelope systems includes Firestone Building Products, Firestone Metal Products, Gaco™, GenFlex, SkyScape™ Vegetative Roof Systems, SkyPaver paver systems, Georgia-Pacific DensDeck Roof Board, Metal-Era and SITURA Inc. Waterproof Expansion Joints for the West Coast.
In our alliance with these outstanding manufacturers of commercial exterior construction products and systems, we are the sales representatives and market development specialists that provide comprehensive technical solutions and design options for design firms, professional contractors and building owners.
Our Customers Click your profession to learn more.
Architects and Design Professionals
We understand the complexity and importance of the building envelope design.
Contractors
We recognize the importance of getting the right information that will help you during the bidding or negotiating process
Building Owners and Managers
We assist building owners and managers with moisture and thermal problems and ensure that systems are specified and installed properly to provide maximum benefit.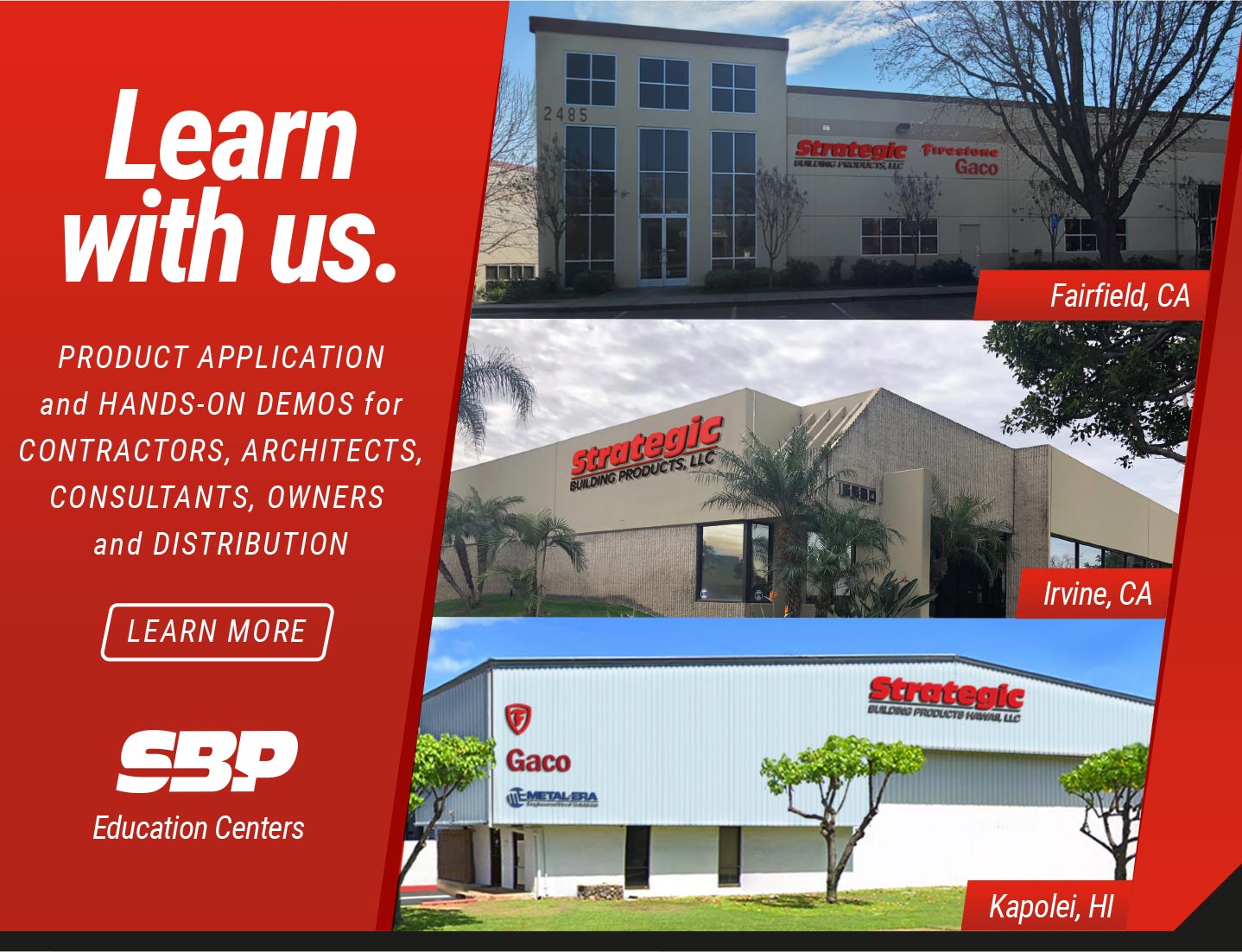 ---
Fri, Aug 19, 2022
All day event4:00pm
Callippe Preserve Golf Course, 8500 Clubhouse Dr., Pleasanton, CA 94566
Details
August, 04, 2022
Gaco Is Proud to Celebrate 30 Years of Silicone Roof Coatings
More
---